Elecraft K4 Raffle
Congratulations to Michael Van Norman, K6VN, from Santa Clarita, CA, for being the winner of the Elecraft K4 raffle! The drawing was held March 21, 2020. Midland Police Chief Seth Herman drew the winning ticket. Thanks to everyone who participated!
---
Your Shopping Cart:
---
The Midland Amateur Radio Club is raffling an Elecraft K4-F High-Performance Direct Sampling SDR 100 watt HF transceiver with MH-4 hand mic.
The K4 is Elecraft's latest top of the line transceiver. Elecraft has a target date of April/May, 2020, to begin shipping. MARC has purchased a 1st Shipping Group Deposit for a K4-F. The K4 will be shipped directly to the lucky winner by Elecraft when available. At that time the winner will be given an opportunity by Elecraft to purchase additional options before shipment.
A maximum of 400 tickets will be sold at $20 each. The drawing will be held on March 21, 2020, at the annual St. Patrick's Day Hamfest in Midland, TX.
Tickets may be purchased below or on the Registration page.
Click for complete terms and conditions of the raffle.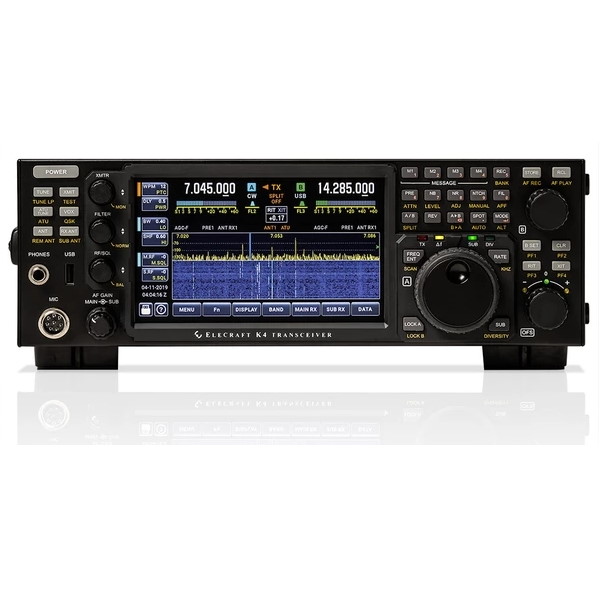 Only 400 tickets will be sold!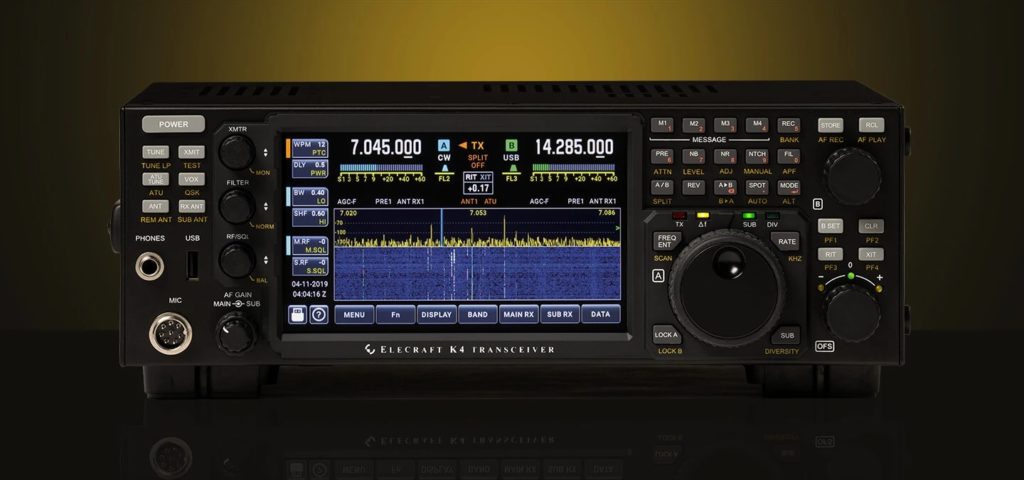 ---
The 2019 Elecraft K3S raffle was won by Richard Cash, W4WU, from Cowpens, SC. Congratulations Richard!